Limited-Time Menu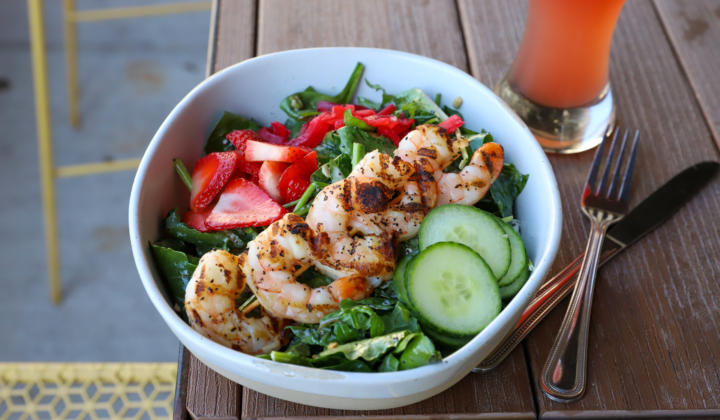 Summer Menu Items have arrived.
Our limited-time Strawberry Summer Salad and Odell Sippin Pretty Shandy give you the perfect reason to get out and enjoy the sunshine.
You can feel good ordering these new items knowing 5% of sales from our limited-time menu will be donated to The Nebraska Farm Bureau Disaster Relief Fund.
#nebraskastrong
Strawberry Summer Salad
Grilled shrimp, baby kale, baby spinach, strawberries, cucumber, pickled fennel and onion, blue cheese crumbles, sunflower seeds, creamy basil poppy seed dressing
Odell Sippin Pretty Shandy
Fruited Sour Ale with an unique blend of açai, guava, and elderberry balanced with a delicate addition of Himalayan pink sea salt and lemonade