Limited-Time Menu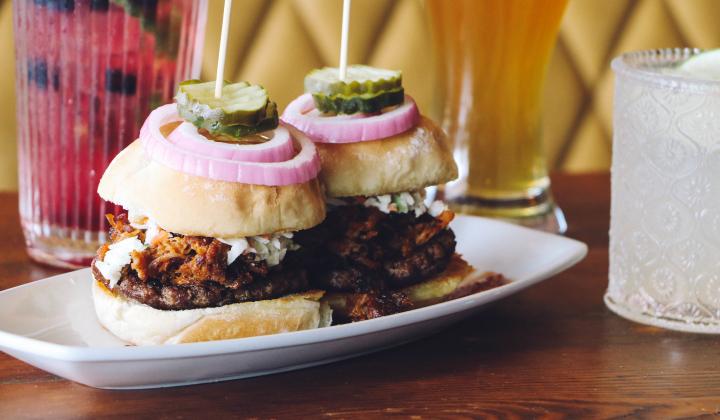 Summer is around the corner and we ready to have a summer fling.
Heat up your summer with our Smoke & Spice Margarita or cool off with the tangy Easy Street Shandy cocktail. Feeling sweet? Pucker up with our Blueberry Mint Mojito.
Hungry? Bite into our Blatt Summer Sliders for all your favorites together under one bun: Angus beef, smoked pulled pork and chicharrónes
Trust us, you'll want a second date.