Let There Be Brunch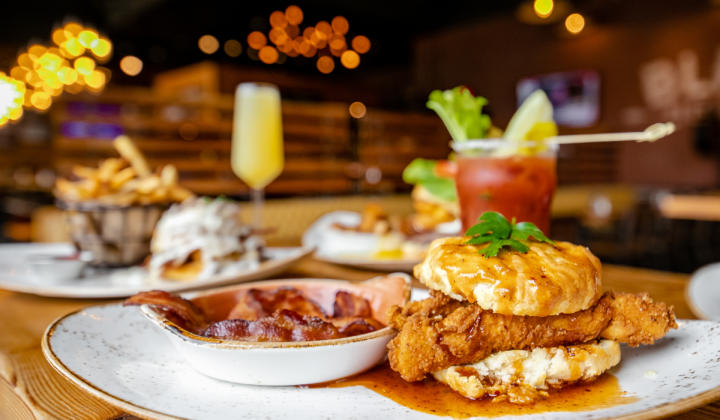 Ladies and gents, we're delighted to share our brunch provisions and libations with you. Our Shops of Legacy location is serving a delicious breakfast and lunch spread every Saturday and Sunday, 10 a.m.-3 p.m.
We're featuring new brunch-time cocktails such as our Bubbly Bar, Bootmosa, Spiked Coffee and Michelada.

Brunch provisions include The Blattiator Biscuits, The Cure Burger, Chicken N' Biscuits and more.
Bring the family, we have special offerings for the youngsters, too.