How to Make a Guinness Bloody Mary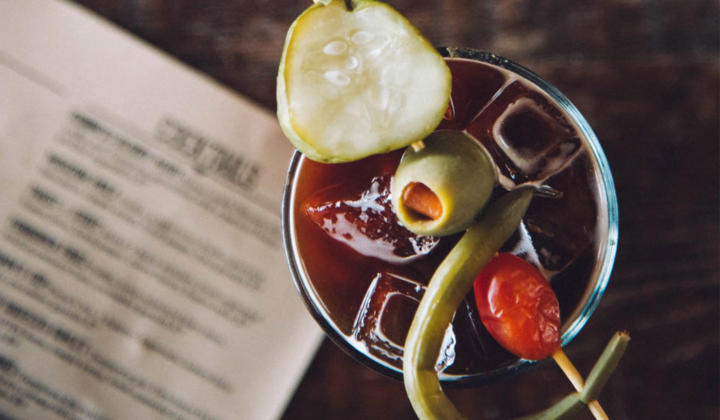 Vodka, Guinness and a bold Bloody Mary mix: the building blocks for a delicious mid-morning libation.
With an endless array of customization options, Bloody Marys are among the most versatile of cocktails. To add some flair to this timeless brunch staple, we've added one of our favorite Irish dry stouts: Guinness beer.
Does this tasty concoction count as a vegetable? We say yes.
Guinness Bloody Mary Recipe
Serves 2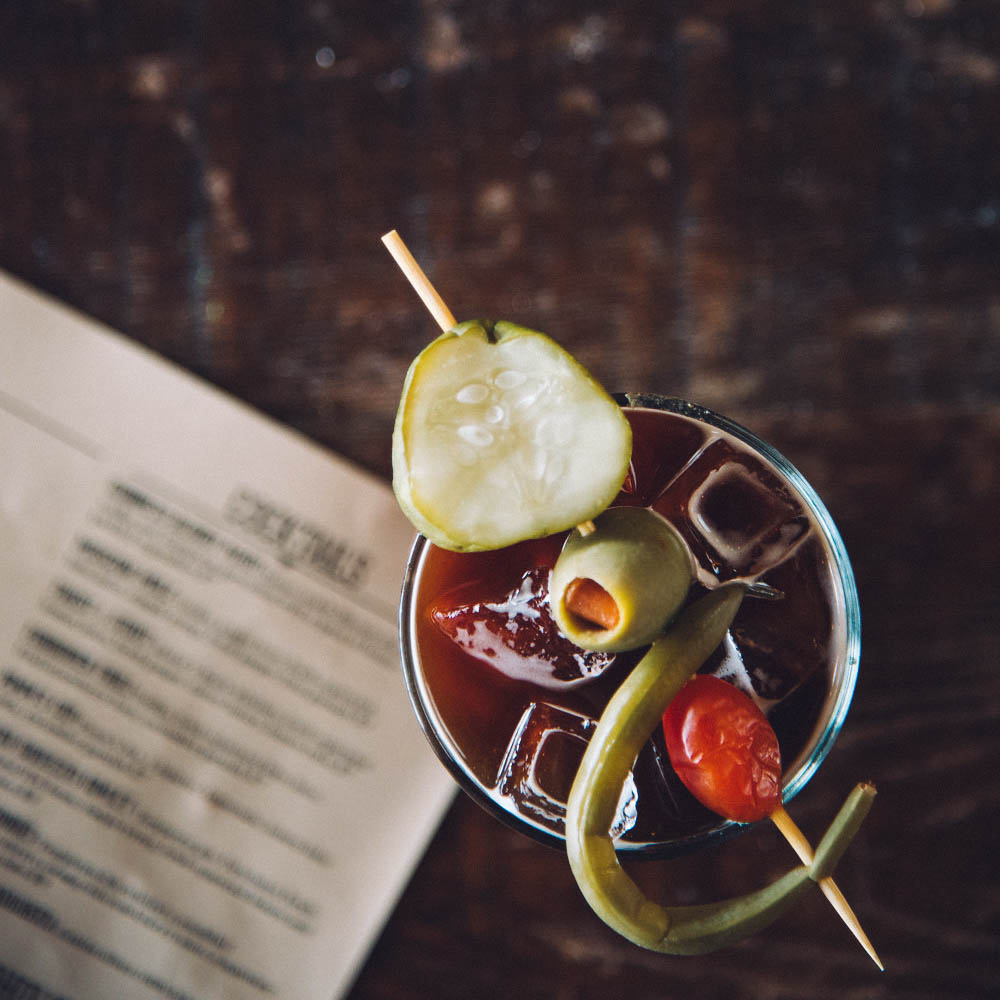 Ingredients
7 oz your favorite Bloody Mary mix
4 oz Guinness
5 oz premium vodka
Pickle, green olive, cherry tomato, pickled green bean for garnish
Instructions
Add Bloody Mary mix, vodka and ice into an empty shaker.
Shake until ingredients are well-mixed. Fill glass.
Top with Guinness, and add a skewer with pickle, green olive, cherry tomato, pickled green bean and for the finishing touch.
Garnishes provide an opportunity to be as creative as you'd like. For a light-garnish approach, simply use a pickle and lime. To take your drink embellishments to new heights, consider adding cheese cubes, bacon, celery sticks, shrimp, asparagus, cilantro, pizza, salami, red pepper, fried chicken, carrots, cucumber, jalapeño, or cheeseburger sliders. There is no wrong way to top a Bloody Mary.
Cheers!
For another Bloody Mary recipe twist, don't miss Bloody Mary: Just Add Ponzu from Blue Sushi Sake Grill.