Gear Up for the Big Game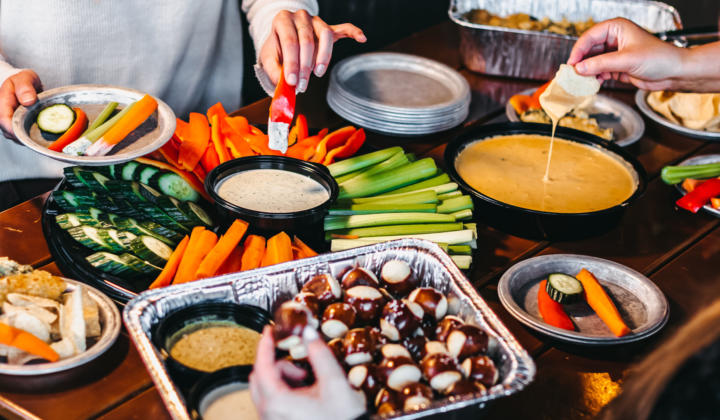 What's football Sunday without snacks and beer? Choose from a selection of our favorites for the big game this upcoming Sunday.
Pretzel Bites - $20

25 Pretzel Bites with Gruyere Fondue and Rosemary Mustard

Smoked Spinach Artichoke Dip & Chips - $30

Smoked artichoke, baby spinach, cheesy béchamel, aioli, crispy panko, smoked paprika, tortilla chips. Serves 8-12

Chile con Queso & Chips - $25

A blend of cheese with fire-roasted chiles and tomatoes, tortilla chips. Serves 8-12.

Veggie Tray - $20

Carrot, celery, cucumber and red bell peppers. Served with your choice of ranch, dill ranch or bacon ranch. Serves 8-12.

Don't Forget the Beer

Take a 32 oz. Crowler (or two) of your favorite draft beer home. Pricing varies.
Quantities are subject to availability. To place your order, give us a call.
Shops of Legacy - (402) 697-7802

Get your order in early - Shops of Legacy will be closing at 4pm on Sunday 2/7.

North Downtown - (402) 718-8822