Blatt Presents: The Crowler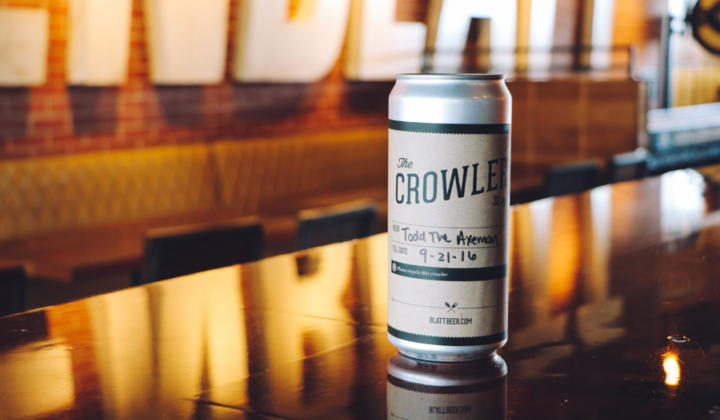 What is a Crowler?
A Crowler is similar to a Growler, but it's can. A recyclable, portable 32-ounce can full of delicious craft beer, to be exact.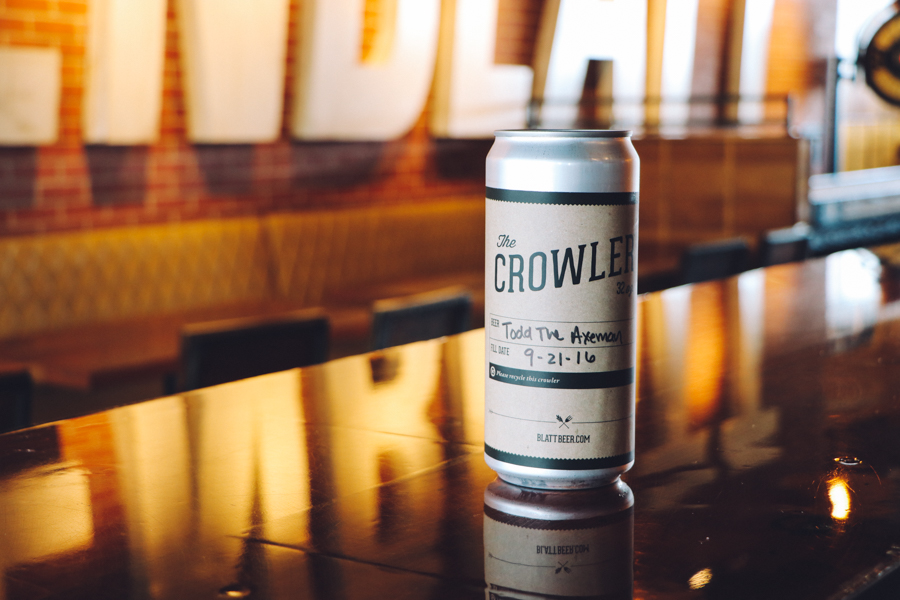 Which beer can I take home?
Any draft beer on our Shops of Legacy or North Downtown menus is available to take home in a Crowler. This includes rare and limited-edition brews we frequently have on tap.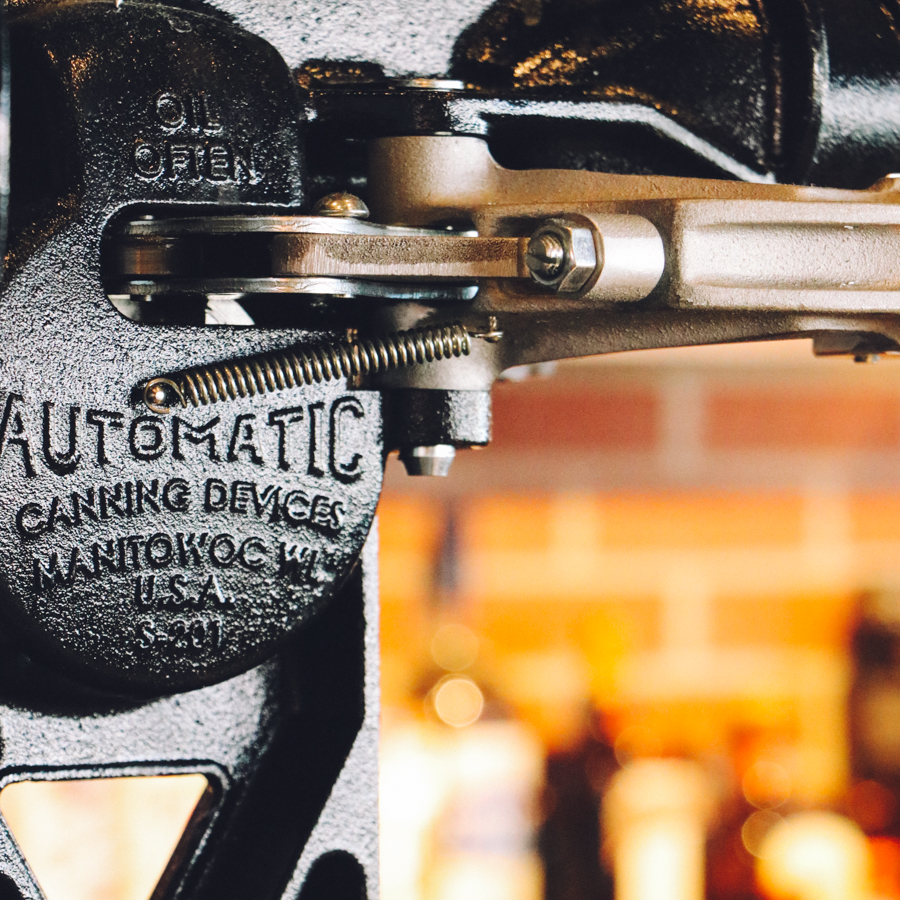 How does the fancy machine work?
1. We spritz the can with water to remove any dust.
2. Our talented bartender blasts a puff of CO2 to force air out. Beer only, please.
3. It's now time to fill the Crowler with your choice of tasty craft beer.
4. Next, we top off the can with a lid allowing some beer to overflow. This ensures the least amount of air sealed in the can. The less air, the longer your beer will stay fresh.
5. The sealing process begins. The can spins right round baby, right round like a record - you get the picture.
6. A careful eye inspects for any leaks. Your trusty bar sever wipes down and labels the can with beer name and date.
Crowlers are currently available at our Shops of Legacy and North Downtown locations in Omaha. Prices vary. Crowlers are for home consumption only. We cannot legally allow you to open your Crowler in Blatt Beer & Table.