3 Healthy Provisions to Support Your New Year's Resolution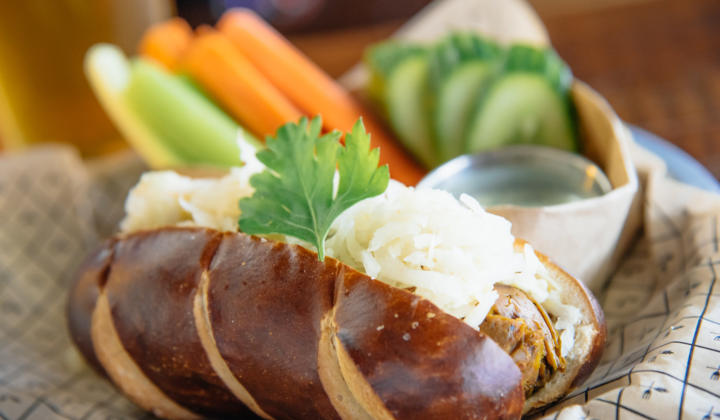 We are proud supporters of your New Year's resolution to make healthy eating decisions. Dining out doesn't have to be saved for cheat days. Healthy pub food does exist, and you can find it right here at Blatt Beer & Table. These flavorful dishes use fresh ingredients while keeping the calories to a minimum.
VEGAN CURRYWURST
Pretzel bun, caraway kraut, German rosemary mustard: a trio of perfection.
ROOT BURGER
Low sodium and cholesterol-free characteristics make this delicious burger a guest favorite. Red quinoa & roasted beet, oat-topped wheat bun, roasted garlic vegenaise, caramelized onions, pea shoots.
CHOPPED SALAD
Get excited about this salad. Spinach, blue cheese crumbles, applewood-smoked bacon, boiled egg, tomato, red onion, English cucumber, carrot, peas, and brioche-herb croutons rest on a bed of Boston lettuce.
Also, keep an eye out for these lighter fare options coming soon to a menu near you:
Beet Hummus
Crispy Skin Salmon
Additional vegan choices